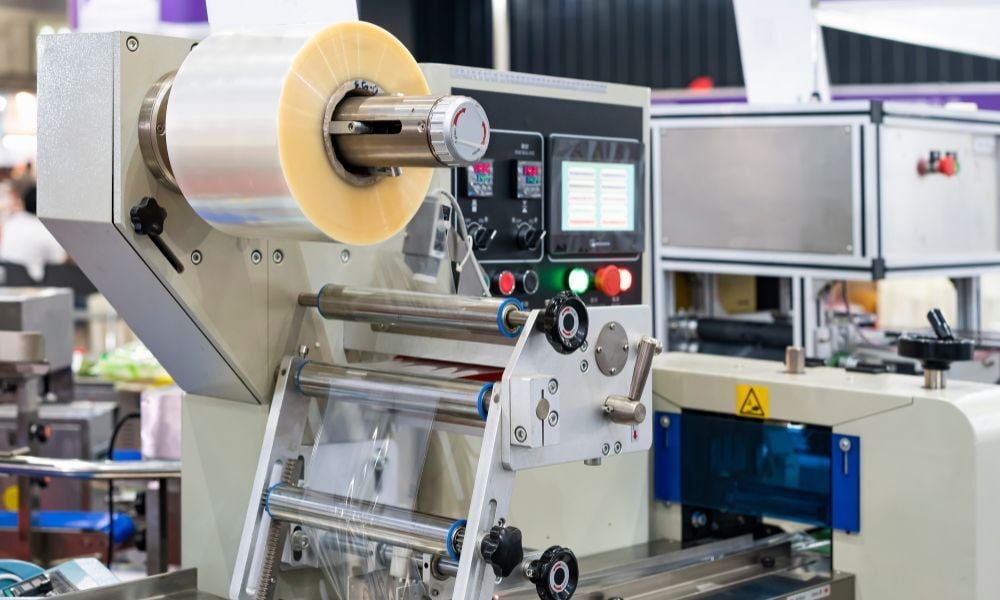 Stretch wrappers are machines that help businesses automatically wrap packages of varying sizes with plastic film. They're used to securely package items together or keep them separate during shipment, as well as protect goods from dust, dirt, moisture, and other environmental factors. By providing an automated solution for stretch wrapping, these machines can save time and money, eliminating the need to manually wrap goods. However, not all products on the market will be able to meet your specific needs. Here's everything you need to know about choosing the right stretch wrapper for your business.
The Importance of Choosing the Right Stretch Wrapper
When it comes to packaging and protecting products for transport, every business has its own specific requirements and needs. Therefore, finding the ideal wrapping device is essential for ensuring you properly and securely package your goods. The wrong machine can lead to poor product protection, as well as inefficiencies in speed, cost, and labor. So make sure you take the time to consider what type of wrapping you need and select a machine that meets those requirements. It's also important to factor in future needs, as the right stretch wrapper today may not be sufficient for your business's needs tomorrow.
The Different Types of Stretch Wrappers
There are several different types of stretch wrappers available on the market today, including semi-automatic machines and fully automated systems. Because of this, even the simple act of browsing can leave you feeling overwhelmed and make it difficult to make an informed decision. That's why we've taken the liberty of outlining the two most common categories of stretch wrappers and their benefits. Here's what to keep in mind.
Automatic Stretch Wrappers
Automatic stretch wrappers use a preprogrammed system to rapidly wrap products in plastic film. They can quickly adjust settings based on the size and shape of the product, providing efficient protection for goods during storage or shipment. Additionally, they have custom programming capabilities with sensors and conveyors for added convenience. The benefits of using an automatic stretch wrapper include improved efficiency and cost savings, as well as enhanced product protection. By eliminating the need for manual wrapping and providing quick adjustments to settings, businesses experience faster wrapping times and reduced labor costs.
Semi-Automatic Stretch Wrappers
Semi-automatic stretch wrappers, on the other hand, require an operator to manually place the package onto the wrapper and start the wrapping process. These machines are ideal for businesses with limited space or lower product volumes, as they typically don't require a large amount of floor space to operate. Additionally, semi-automatic stretch wrappers can save money by eliminating the need for costly automation and allowing businesses to manage their wrapping needs with minimal labor costs. Furthermore, these machines usually provide a higher degree of control and flexibility than their fully automated counterparts, allowing businesses to customize the wrapping process to meet their specific needs.
Tips for Selecting a Stretch Wrapper for Your Business
No matter which type of stretch wrapper you choose, it's important to ensure the machine you select meets your business's needs. This could mean a multitude of things depending on your industry and the kind of product you distribute. Therefore, we've compiled a few helpful tips to help you narrow down your options and choose the right stretch wrapper for your business.
Determine Your Wrapping Needs
Before you can go into the purchase with confidence, you need to have a well-thought-out wish list. Consider the size and shape of the products you will be packaging—this will help you determine whether an automatic or semi-automatic system is best for you. It's also crucial to put together a budget and note the amount of floor space available for the machine. By considering all these factors, you're already well on your way to finding a great match.
Identify Your Load Specifications
It's also vital that you spend some time identifying your load specifications. Understanding how much weight and size your machine needs to handle can help you select a model powerful enough for the job. Additionally, considering the type of wrapping material you use and its wrapping frequency can help you determine the best speed for your system. This is how you ensure your stretch wrapper can accurately wrap each product with minimal effort and cost.
Consider the Operational Environment
Think about the environment in which you will be operating as well. Depending on where you place the machine, certain features may or may not be necessary. For instance, areas with varying temperatures or humidity levels can corrode certain types of machinery, making it vital to have a system that can withstand this stress. Additionally, a machine designed to operate safely in hazardous or wet environments may be necessary for certain applications. By understanding the working environment, you can maximize performance and ensure a longer product life span.
Note Any Desired Special Features
Stretch wrappers can come with several special features that can further benefit your processes. Some models offer automated tension control that adjusts the amount of film used for each wrap, helping to ensure uniformity and consistency in wrapping. Others come with adjustable load profiles that allow businesses to adjust settings on the fly to meet changing product requirements. There are full-body rollers, too, that help to protect fragile goods during transport and storage.
Think About Compatibility With Other Machines
If you want to further improve your operations in the future, consider the compatibility of a stretch wrapper with other machines. This will ensure your automation efforts are easier down the road. For example, when using automated conveyors, having a stretch wrapper that can seamlessly integrate with them will help to streamline the wrapping process. Additionally, machines compatible with warehouse management systems can improve the overall efficiency of your operations.
At the end of the day, a wrapping solution that works for a competitor might not be the right fit for you. We at PackSmart understand fully that every business has its own unique take on the wrapping and packaging processes. That's why we set out to create custom solutions for every single one of our customers. We have a diverse selection of stretch wrapper machine options, from semi-automatic to automatic, allowing us to find the perfect match for your specific requirements. Contact us today to learn more about how we can set you up for success.