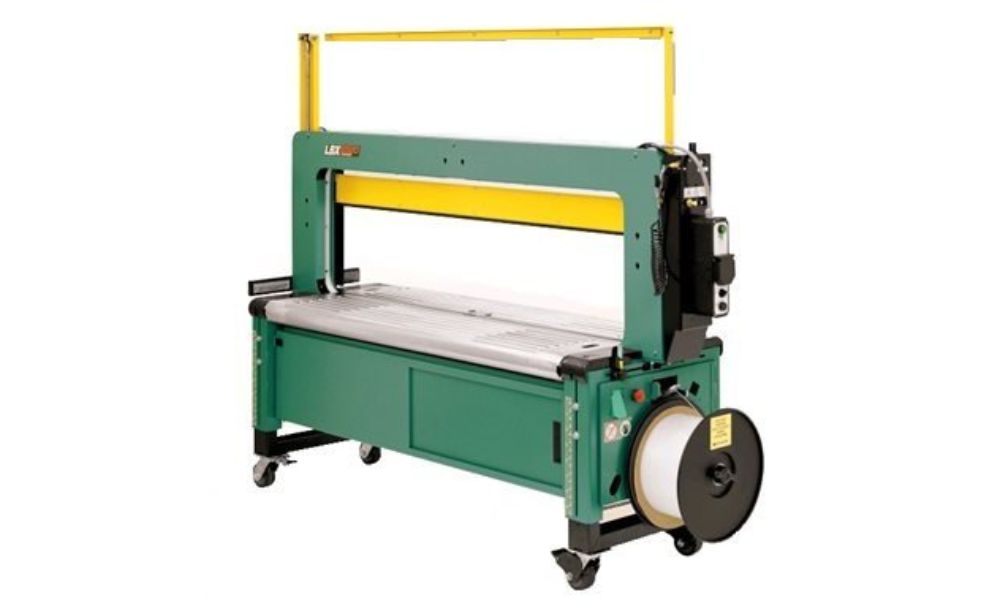 If you've ever worked in a warehouse, chances are you've used a strapping machine or tool before. Designed to quickly and efficiently bundle products together using strong straps made of plastic or metal, these machines come with several key advantages in day-to-day operations. In understanding them, you can make the most of their incorporation into your workplace. We'll look at the top five benefits of using strapping machines for bundling products in your warehouse.
Increased Efficiency
Strapping machines help increase the efficiency of your warehouse operations by reducing the time it takes to strap products together. This is especially beneficial if you have a large volume of products that need packaging daily. By using a strapping machine, your employees can strap products together much more quickly than if they were doing it by hand. This will free up their time so that they can focus on other tasks that need completion in the warehouse.
Greater Accuracy
Strapping machines also help ensure accurately bundled products in each shipment. The machine will automatically feed the straps through the correct loops on the product, eliminating the possibility of human error that could lead to incorrect positioning or reduced parcel security. This is especially important if you are shipping products that need bundling in a certain way (for example, if they require stacking in a certain order).
More Consistent Results
When you use a strapping machine, you can rest assured that the results will be more consistent than if you were bundling products by hand. The machine will always apply the same amount of pressure when feeding the straps through the loops on the product. As a result, every product bundled using it will have the same standards, which can help to avoid any issues when shipping products out to customers.
Safer for Employees
Another noteworthy benefit of using strapping machines for bundling products is that they're much safer for employees to use than hand-strapping tools. This is because there is a reduced risk of employees cutting themselves when using the machine. Additionally, strapping machines have a specialized design that prevents employees from getting their fingers caught in the straps while they weave through the loops on the product.
More Environmentally Friendly
Finally, strapping machines are more environmentally friendly than hand-strapping tools since they don't require the use of as many disposable materials such as plastic bags or tape. In fact, you can still achieve secure and stable loads with a fraction of the supplies it would take to bundle them manually. Therefore, simply owning one can help reduce your company's overall waste and protect the planet for years to come.
Strapping machines offer many benefits for warehouses, and we at PackSmart want to ensure you can take advantage of all of them. We have a diverse selection of strapping machines in various sizes and types. So whether you're in the market for arch strappers, pallet strappers, or semi-automatic models, we have just what you need.